Welcome to
Breeders
& Pet Products



around the world
Referral List
www.breederreferral.com

This page is a listing of breeders of various breeds, and all kinds of pet products,
that can be found in all parts of the world.
It has been created to help the public in search of information on a breed,
a breeder or products for their pets in or near your area.
The breeders listed on this site have submitted their Kennel web sites
and or information to me along with their request to be listed on this site.
This site is for informational purposes only and it is up to YOU to check out any breeder
you contact to be sure that they are reputable, caring, responsible breeders.
The author of this site is not responsible, or to be held liable for any sales,
contracts or guarantees made between you or any breeder on this site.
Do your homework!
Ask questions, ask for references, check the contract
and guarantee of the breeder you are dealing with.
This is a lifetime commitment.
A responsible breeder will use a contract for the sale of, and provide a guarantee against genetic health defects with any puppy they may have for placement, and they will not have puppies available all the time. They care about the purebred breed they raise, and do not mix breed their dogs or promote breeders that mix breed purebred dogs. They will also be willing to give you references and their veterinarians name and phone number, so you may check on the way they care for and raise their animals. And possibly one of the most important things a responsible breeder will do is to be there for you after you have picked up your new puppy, and be willing to talk to you and help you with any questions or concerns that may arise after you have left the breeders premises. A responsible breeder cares about the health and welfare of any puppy that you will be getting from them as much as you do.
Puppy buyers beware of breeders with CKC (Continental Kennel Club)
registered puppies for sale. Are these CKC puppies really what you think they are?
Click here for more information about CKC registering policies
Here are some "Sample Bill of Sale" for you look at and to refer to as a guideline of what you may expect to see in a contract from a reputable breeder. There can and will be many variations to this from 1 breeder to another so read and understand the one you are about to sign and be sure it is more than a sales receipt that doesn't describe or specify what you are getting and guarantees that go with it. Click on the button below to view sample.

**Notice to Breeders**
If the author of this site receives adequate complaints about the way you conduct yourself, failure to follow through with guarantees, or care for your animals you will be removed from this site. We do not condone or promote puppy mills, puppy brokers, or irresponsible uncaring breeders. This site is to help people find reputable breeders in their area of the world. Litters or dogs for sale will not be put on this site, it is not a for sale advertisement area,
so please do not ask.
THANK YOU!

Breeds:
(I will be adding breeders and other breeds as I get information for them)
The breeders listed within this site will not always have puppies available, but should be willing to help you find a reputable breeder that may have or be willing to put you on their waiting list for a puppy out of a future litter they may have. So please remember that if you can not find a puppy right this moment, it is not worth the heartache or disappointment you WILL endure from buying from a Puppymill or pet shop.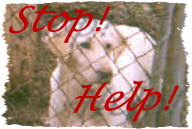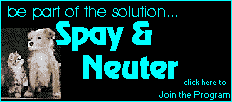 Professional All Breed Handler
Other locations for breeder or rescue referrals can be found at:

Show & Pet Products & Gifts
Shampoo, Conditioner, Show necessity products, Clothing for your pet, Bows, Pet Gifts for People.... and much much more


If you would like to link to this site or put this link showing you are a member of breeders around the world
you can use the link button or banner below. The URL to link it to is
http://www.breederreferral.com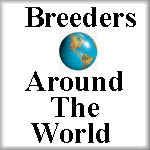 Since Feb. 26, 1999


Please let me know what you think about this site and if you have any
suggestions by Signing the Guestbook.
Sign My Guestbook
View My Guestbook

Copyright February 27, 1999. All rights reserved by Web Designs by Diamond.
Please do not remove anything from these pages without owners consent
Using the images to link to the sites are generally permitted, but please email the owner of the site that you would like to add a link to and ask for their permission first.
Thank you.

This Site was created by:



Visit My Site
A special thanks to Donna: Web Designs by Donae'
for her help in making some of the banners for me.
Thank you Donna!



This page was last updated on Monday, October 13, 2003

Sponsors: